While Mother Germaine and the Sisters do all that they can to garner enough food for their 90+ children every day, it is only through your donations that they are able to purchase the nutritious upgrades needed for the growing children.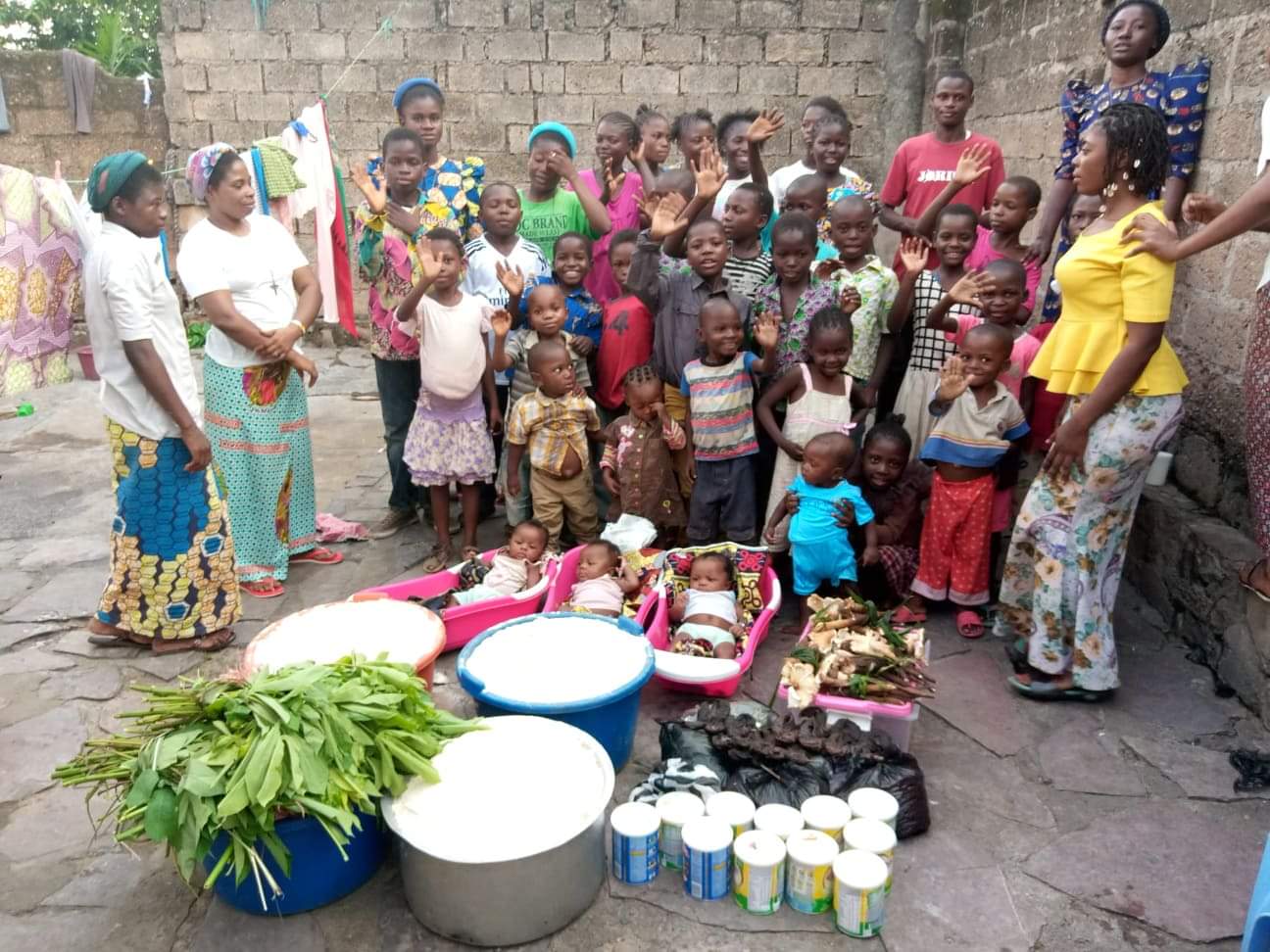 As you can see it is a special day when your monthly donation comes.  See how happy these children are to receive a fresh piece of fruit once a month as a special treat!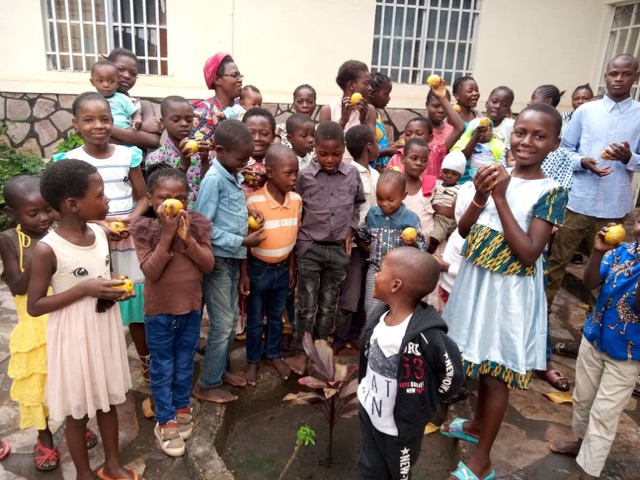 IT IS ONLY with YOUR SUPPORT that the children receive whole milk, fresh vegetables and protein.  Remember,  there is no corporate, government or church support.  It's just us!  Your smallest donation (we take large ones too 🙂 are much appreciated.  Bon Appetite!