See what God has done with YOUR help!  Last year at this time, Sarah was dieing slowly from malnutrition.  She had lost the use of her right arm and leg, so she was considered evil and not allowed to go to school.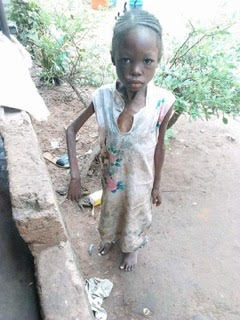 Prior to coming to our orphanage she had been living alone on the streets. She had been denied entrance into other orphanages due to her medical issues. She would vomit her food almost daily and no one knew why.  Sarah was starving and had no family, no food and no hope.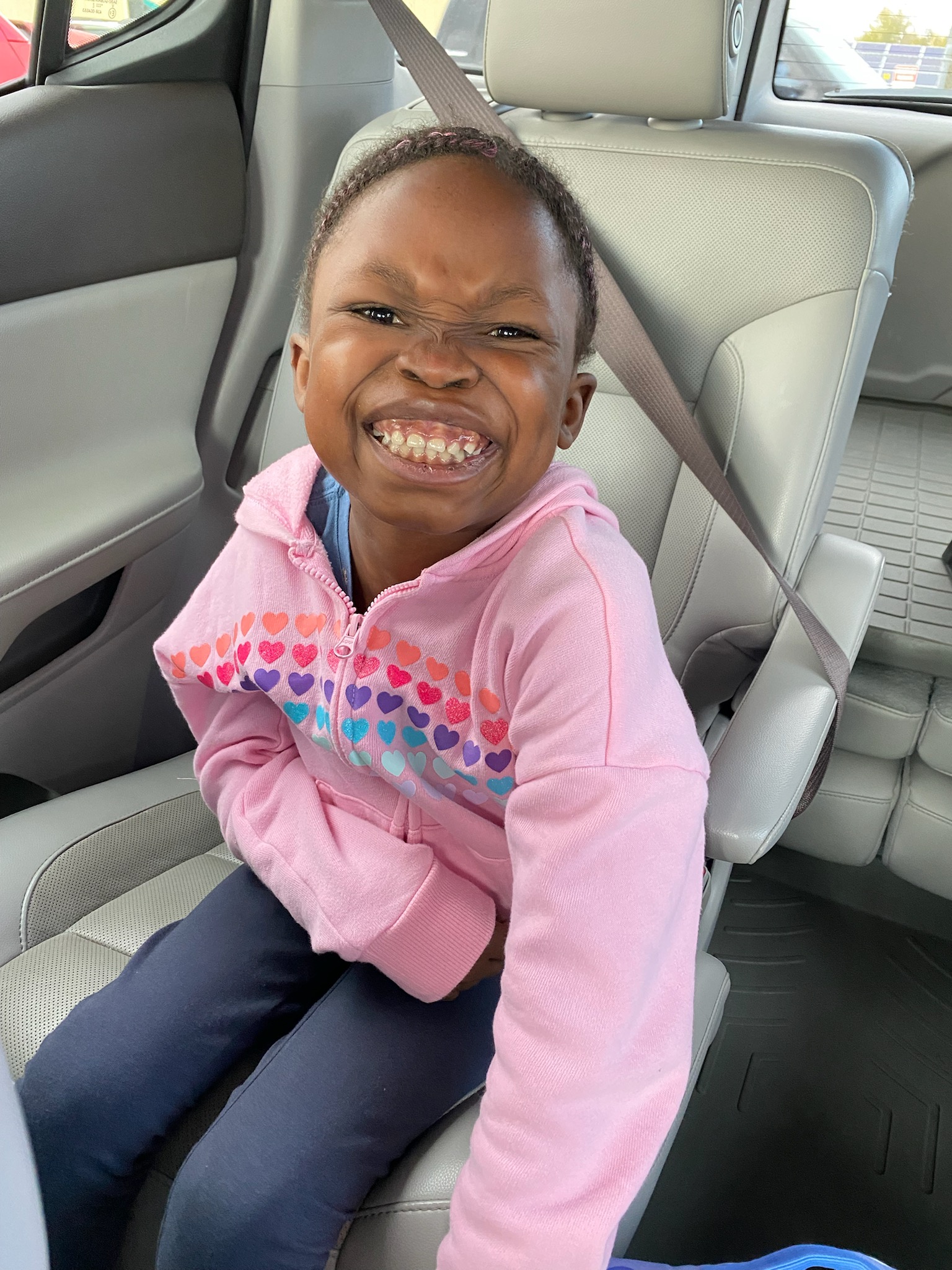 THIS is a photo of Sarah yesterday, after her first ever day of school!  She is now in Colorado with a wonderful family and is receiving top medical care from dedicated doctors and nurses.  Our initial goal was that Sarah would bee treated so that she wouldn't be sick every day of her life.  Little did we know that God's plans were much grander.  Not only does Sarah eat without pain now, she has a true future.  A Cinderella story if there ever was one.  Mother Germaine and her sisters in Africa receive no government, church or grant funding. This was all done by you, our donors, who give every little bit you can, knowing that every penny you send to us is used for Mother and the children.  Next we will highlight the story of Dorkas, another beautiful girl whos life was changed this summer because of you.  Thank you thank you thank you!  You truly saved Sarah's life.  Be filled with joy.  You do make a difference!